Letter from the President/CEO Announcing New Logo and Website
January 12, 2017
Dear HVI Customers,
We are proud to announce the launch of our new website and company logo as part of the ongoing evolution of the High Voltage, Inc. brand.
Last year we started considering new ways to use web technologies to support and expand our dedication to customer service. The first step involved updating our branding. High Voltage, Inc. is commonly known throughout the industry as "HVI," so we decided to use the acronym in our new logo for easier name recognition. Next, we developed a new website that reflects current standards and offers a more robust platform for user experience and feedback.
Over the past twenty years, HVI has grown and become a global leader in the HV testing industry, serving the needs of utilities, contractors, large industrial complexes, and OEMs. Traditionally, over 50% of our annual sales are exports to more than 90 countries. We've entered new markets in the Middle East, South America, and Africa as the latter continent continues to develop grid infrastructure and utility services.
We have also continued to innovate new products, including the VLF E Series, which took the industry by storm and continues to impress our most discerning customers. The release of our new E-Link software and firmware further enhanced our E Series machines with enhanced local and remote control, broader range, and higher signal sustainability to save operators the time and frustration of retesting.
HVI has always striven to provide customers with top quality products at competitive prices while maintaining a consistently high level of customer service. My father, Stanley Peschel, was the pioneering engineer who founded Hipotronics and later HVI. We honor his legacy every day by remembering and acting upon his wise insistence that customer focus is the number one driver of HVI from product development through sales and service. We redesigned our logo to reflect who we are today and to symbolize our dynamic and unswerving commitment to the industry and our customers.
Our next goal is to use our new infrastructure to increase customer engagement and satisfaction. I am eager to receive customer input for this phase. Please let us know what you want to see–videos, blog posts, webinars, training materials, a more active social media presence—we want to customize the experience to best suit your needs and preferences.
As always, we appreciate your loyalty to HVI and will continue striving to deliver the best products and support to help facilitate your vital work of providing continuous power for commercial and residential customers all over the world.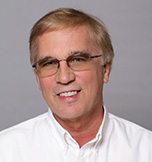 Sincerely,
Stephen Peschel
President and CEO
High Voltage, Inc.
Copake, NY