HVI produces many of its lower power rated, portable AC and DC hipots in bench top, or lab type, configurations. These are ideal for the OEM needing factory testing of materials, components, etc. in their own test location. The models available are essentially the PFT Series of AC and PTS Series of DC hipots. Also available are packages designed to meet D`149 Testing requirements.
DBT Series
The DBT Series of DC Hipots are designed for bench top applications ideal for lab use or for the OEM needing to perform DC hipot or leakage current measurements. Various control configurations are possible, from simple manual control with analog or digital metering, to PLC operation, to external computer interfaced control. ASTM D149 configurations available.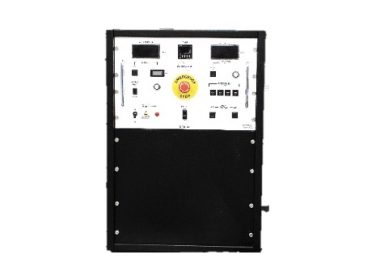 DBT Series
ABT Series
The ABT Series hipots are bench top designs for use in laboratories, factories, and other industrial applications. They are similar to the PFT Series models only packaged differently and with additional features. Ratings are 10 kVac – 100 kVac, 1 kVA – 3 kVA. D149 designs available.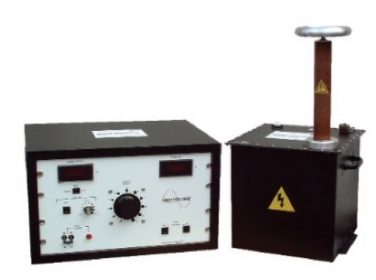 ABT Series