DVR Series
The DVR Series of high voltage resistor/capacitor designed dividers are for the measurement of high voltage output sources or for the calibration of metering devices. They are dividers only, designed to interface with standard multi-meters and oscilloscopes commonly used. Both have selectable low-end impedance options.
Two models: 0 – 150 kV & 0 – 300 kV ac/dc.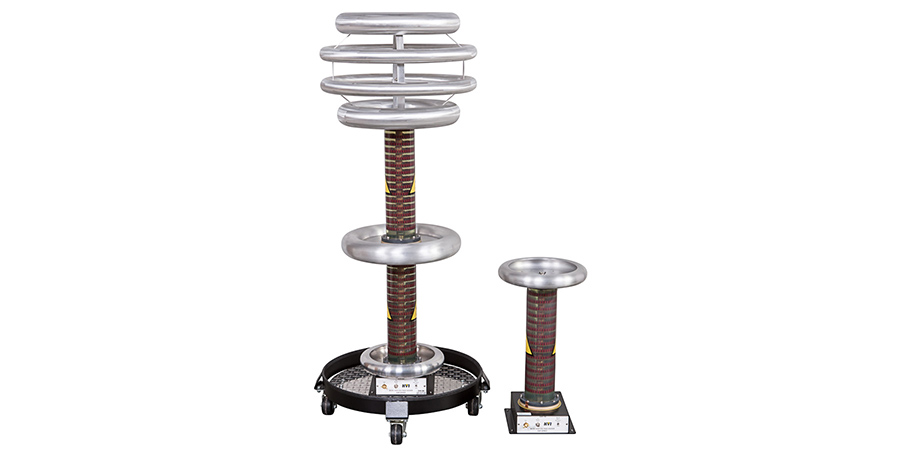 DVR Series: HVI designs and produces both dividers and uses both in its Cal lab.