CDS Series & VT Series
HVI offers several Cable Fault Locator products from medium range to high powered models to serve all UDR and Network Systems applications. For complete testing and fault locating on cables rated to 25 kVac, the VT33 combination 0.1 Hz. VLF and thumper model is available.
CDS Series
The CDS Series of Cable Fault Locators are full featured, powerful thumpers designed to offer all the tools needed for efficient fault locating: Controlled Energy with multiple output voltage levels, the highest Fault Burn currents, internal TDR/Radar interface filters, even built-in VLF output is available. A complete and powerful fault finder for URD and Network Systems, not a mini thumper or a ½ thumper like so many. All the accessories are among the best available: cable reels, TDR/Radar, listening/pinpointing devices, acoustic/magnetic fault pinpointing instruments, and more. Three models are available:
Model: CDS-2010U
| | |
| --- | --- |
| Hipot/Discharge: | 0 – 5/10/20 kVdc |
| Hipot/Burn Current: | 400/200/100 mAdc |
| Energy/Joules: | 1000 Joules |
| TDR/Radar: | Filter included, TDR Ready |
Model: CDS-3616U & CDS-3632U
| | |
| --- | --- |
| Hipot/Discharge: | 0 – 9/18/36 kVdc |
| Hipot/Burn Current: | 280/140/70 mAdc |
| Energy/Joules: | 1600 @ 3200 Joules |
| TDR/Radar: | Filter included, TDR Ready |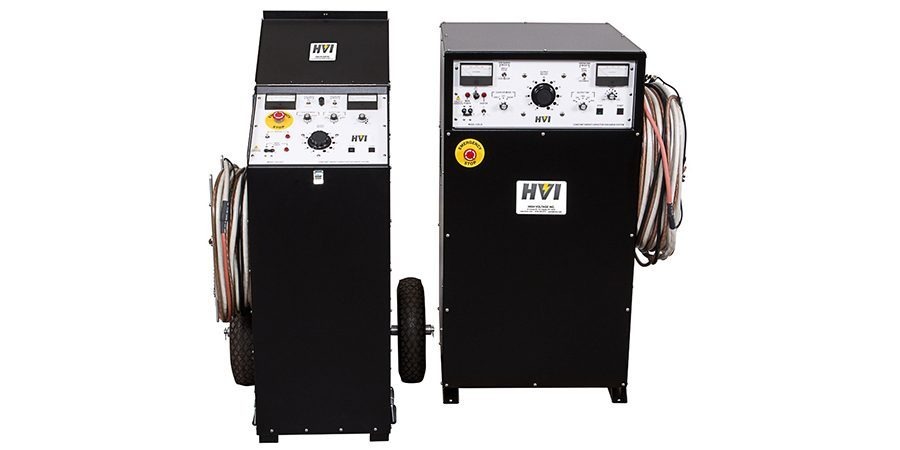 CDS-2010U:Ideal for URD Systems <25 kVac
CDS-33632U:Ideal for Network Systems and Windfarm/Solar <69 kVac
VT Series: VLF & Thumper Combination
The VT Series offers a unique, extremely versatile, and economical VLF/Thumper Combination package. VLF AC Hipot cables, burn cable Faults, and locate faults with portable package. Ideal for NETA & NECA Testing Contractors, industrials, and URD utility systems
Model: VT33
| | |
| --- | --- |
| Hipot/Discharge: | 0 – 33 kVac, 0.1 Hz. to 1.0 uF load |
| Hipot/Burn Current: | VLF Burn Mode |
| Energy/Joules: | 0 – 13 kVdc @ 850 joules |
| TDR/Radar: | Filter included, TDR Ready |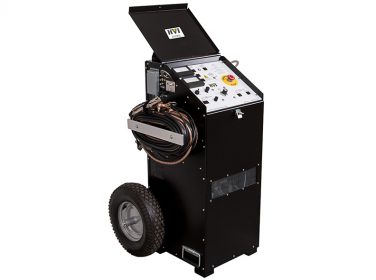 VT33: World's only VLF Hipot/VLF Burner/DC Thumper/TDR Ready Combination
Custom Van or Truck Mount Package
The SKD Series integrates all the cable testing and fault locating products needed into one package designed for your vehicle needs. Can include: VLF AC Hipot, with Diagnostic accessories, Thumper, TDR/Radar, Cable Reels. Fault Pinpointer, DC Hipot, etc. Refer to the Cable Testing & Fault Locating Custom Engineered Package file for more info.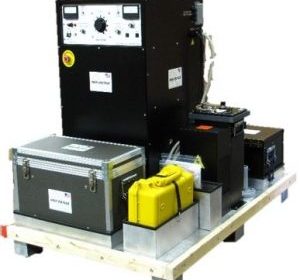 SKD Series: This model includes VLF-6022CM w/ADL Data Logger, CDS-3632U, CRT-100 HV & Grd. cable reels, TDR-1669CI, & DTS-60A
Accessories for Cable Fault Locating
HVI offers all the accessories needed to make your fault-finding efforts as efficient and easy as possible. Use nearly any TDR/Radar model to connect to the internal arc reflection and CIM filters provided, Depending on thumper model and cable network application and design, choose from several Listening Devices (acoustical and electro-magnetic), add our 100'/30m HV cable & Ground cable reels for longer reach, and select from numerous MC connector type output cable terminations: elbows, clamps, grips, etc..