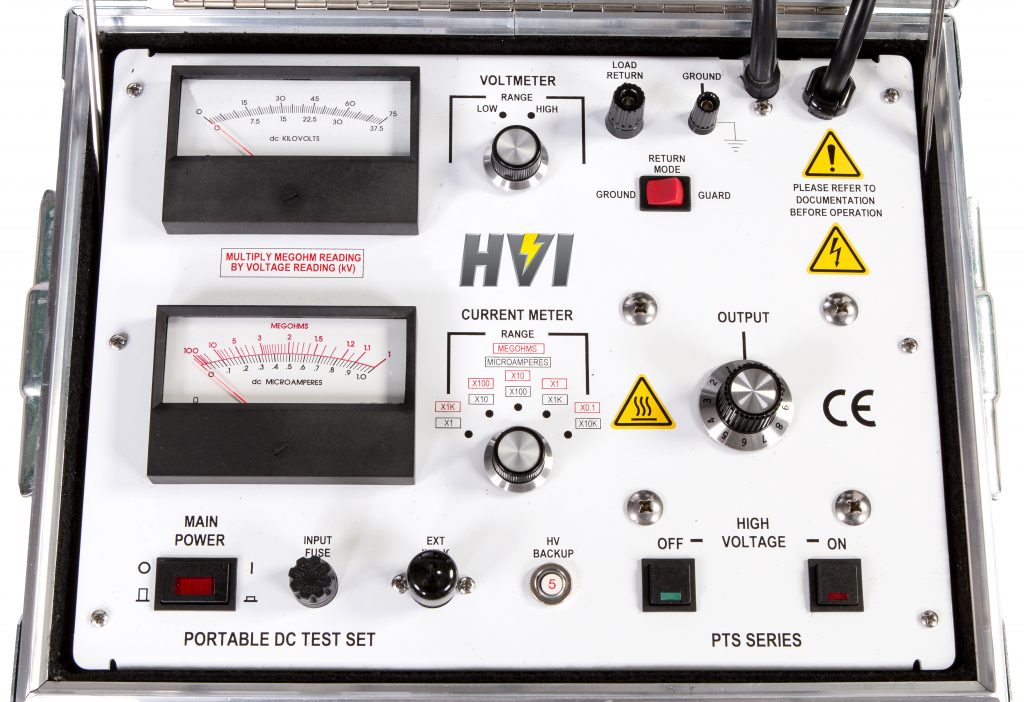 PTS Series
The PTS Series of field-portable DC Hipot/Megohmmeter combination instruments offer two test sets in one. Both DC hipot (leakage current measurement testing) and Insulation Resistance testing can both be performed up to the full voltage rating of the model. It is ideal for field testing many types of medium and high voltage electrical apparatus, like switchgear, transformers, breakers, bushings, motors & generators, bucket trucks and more. Models available from 15 kVdc – 600 kVdc.
The PTS Series is rugged, reliable, and offers many design advantages over others. For example, the 37.5 kVdc and the 75 kVdc models are equipped with ferro-resonant input voltage regulator circuits to stabilize the incoming power to permit more precise and stable current measurements to be made. All models have rugged, anti-static glass front meters, convenient Guard/Ground circuit switching, and custom-designed durable enclosures.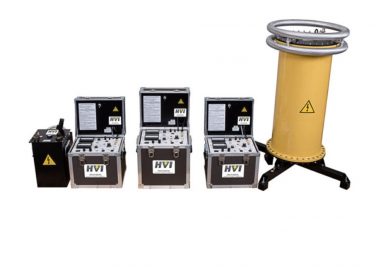 PTS-100, PTS-80, PTS-300
DC Bench Top Hipots - DBT Series
The DBT Series of DC Hipots are  designed for bench top applications ideal for lab use or for the OEM needing to perform DC hipot or leakage current measurements.  Various control configurations are possible, from simple manual control with analog or digital metering, to PLC operation, to external computer interfaced control.  ASTM  D149  configurations available. Models offered from 15 kVdc – 600 kVdc.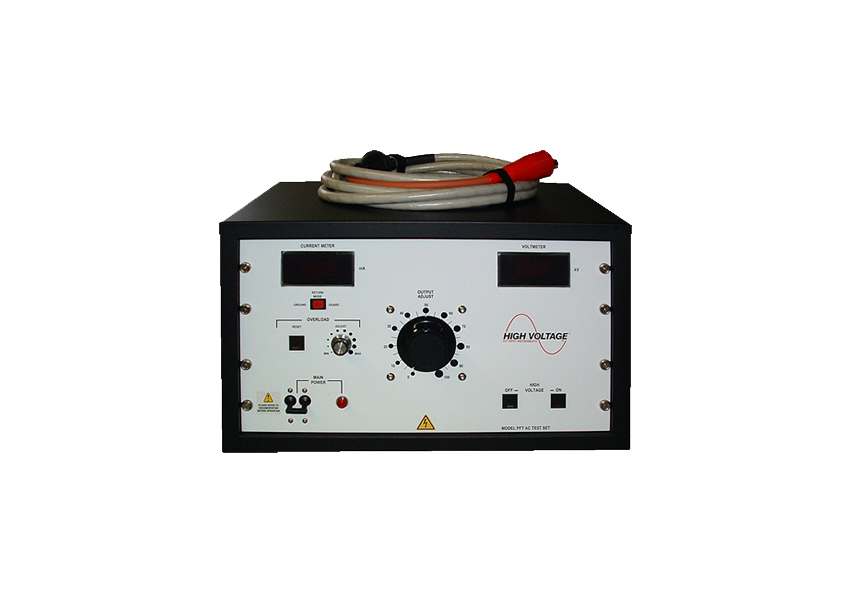 DBT Series: Model DBT-510FC3, 0 - 50 kVDC @ 10 mAdc, PLC Controller