PAR Series
The PAR Series of Parallel Resonant Test Sets offer the best alternative available for AC high voltage testing high capacitance loads, like large motors & generators, MV cables, large apparatus, iso phase bus, etc. These models are designed to provide a Variable Inductance Parallel Resonant high voltage source used to test very high capacitance loads. Through tuning the variable inductance of the high voltage reactor to match the capacitive reactance of the load, the apparent power required to test the load is nearly eliminated, greatly reducing the input power required from the test set and from the input lines. Models available from 8 kVac – 250 kVac @ 50 kVA – 300 kVA load and suitable for 50/60 Hz.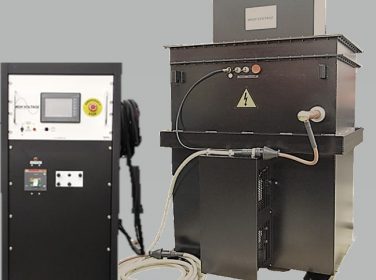 PAR-50250F parallel resonant test set. 0 - 50 kVac @ 250 kVA, 5A.
Alternate AC Voltage Technology Product Line to Consider
Very Low Frequency (VLF) AC Test Sets
The VLF & VLF E Series are 0.1 Hz. – 0.01 Hz. AC output hipots for testing very high capacitance loads, like MV/HV power cables and large rotating machinery, that would require hundreds of kVA of test power at 50/60 Hz. Models from 30 kVac – 200 kVac and load rated from 0.1 uF – 50 uF.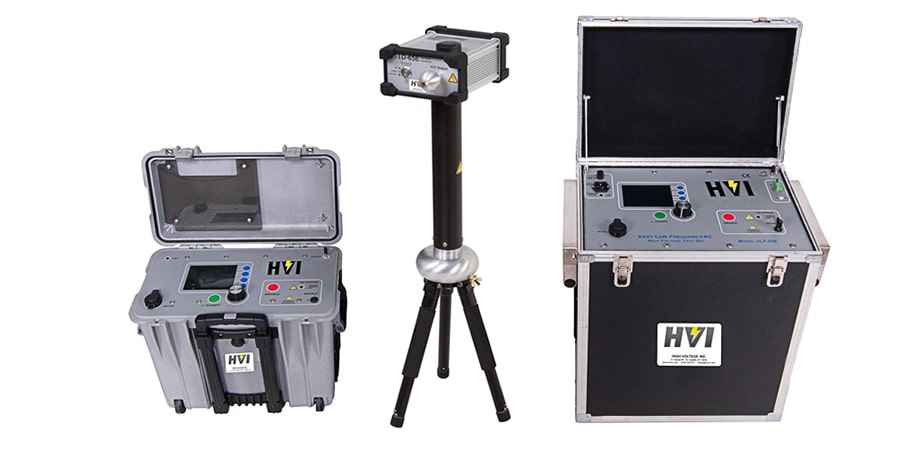 Cable and Rotating Machinery testing can be performed using 0.1 Hz. VLF AC Technology.
AC Hipot product lines available from HVI
HVI also produces many lines of AC Dielectric Test Sets to serve the  multitude  of  applications  needing AC Withstand or Diagnostic testing, like Partial Discharge and Tan Delta. These lines range from small, portable 1 kVA – 3 kVA hipots  to  field mobile 15 kVA models to 40kVA models for factory use. Some models are < 5pc in PD output and some are CE marked. For more details, refer to the AC Dielectric Test Sets product category or click on the links below.
PFT Series:  Portable AC hipots for field use. 10 kVac – 100 kVac, 1 kVA – 3 kVA
FPA Series:  Field use apparatus & m/g testers up to 32 kVac @ 15 kVA
HPA Series:  On-site and stationary use from 3 kVac – 300 kVac, 3 kVA – 40 kVA
ABT Series:  Bench type PFT Series models, from 10 kVac – 100 kVac, 1 kVA – 3kVA
VLF Series:  0.1 Hz – 0.01 Hz. AC for cables and generators. 30 kVac – 200 kVac
PD/TD Series:  Partial Discharge and Tan Delta accessories also available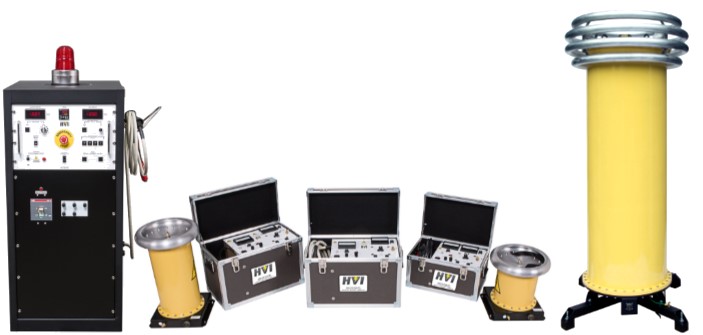 HVI offers numerous product lines for AC voltage testing. One or more should serve your application.