HVI the Longest Running Provider of VLF Technology up to 200 kVac - since 1998
Since 1998 HVI has provided the world with VLF testers from 28 kVac – 120 kVac. Since 2004, HVI has delivered its 200 kVac VLF model, in its easy to setup and  use, two-piece package or in several van, truck, and trailer design configurations, with generators and Tan Delta & Partial Discharge Diagnostic accessories.
The VLF-200CMF: 0 – 200 kVac peak sinusoidal voltage from 0.1 Hz. – 0.02 Hz with a load rating up to 3.75 uF. It is a long proven Rugged, Reliable, Economical, Transportable, Field Serviceable design with simple to use analog controls.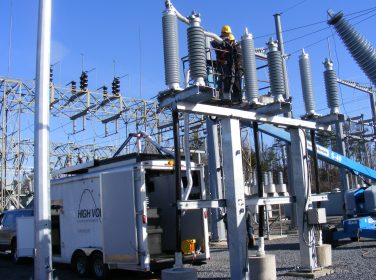 PD & TD Diagnostics Available
HVI and other vendors can supply the accessories to the VLF-200CMF to permit its use as the VLF voltage source for Tan Delta and Partial Discharge testing. HVI has offered this for nearly twenty years.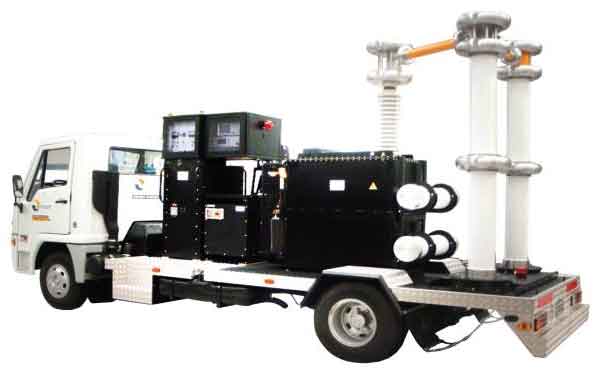 The VLF-200CMF in Action - Several Mounting Options Some include PD & TD Diagnostics Capability
Have it your way, with or without a 20 kW motor generator, TD and PD Diagnostics, Wheels, Weatherproof Tarping, what else…..?
Truck – Van – Horse Trailer – Box Van – Flat Bed – Individual 2 Pieces