Know the condition of your cable insulation.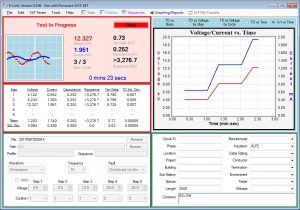 TD-E Series
The TD-E Series, designed and produced by HVI, are solid state transducers designed to mate with HVI VLF-E Series products to measure the TD, or Dissipation Factor, of a cable or other load under elevated 0.1 Hz. high voltage conditions. The TD-E Series measures and wirelessly reports the shift in the phase between the voltage and current of a cable or other load to determine the level of insulation degradation. The primary application is for testing solid dielectric cable insulation for water trees and other defects or contamination. TD testing is relatively easy to perform and interpret the health of the insulation tested. It is like power factor testing coils or other insulation, except performed at 0.1 Hz for testing very high capacitance loads.
Pictured here is the TD-65E from HVI. It is designed to measure up to 65 kVac peak VLF voltage and current. It can be used (up to 65 kVac peak voltage) with any model of the VLF-E Series from HVI under the operation and control of the E-Link Software designed for HVI produced VLF and Tan Delta products.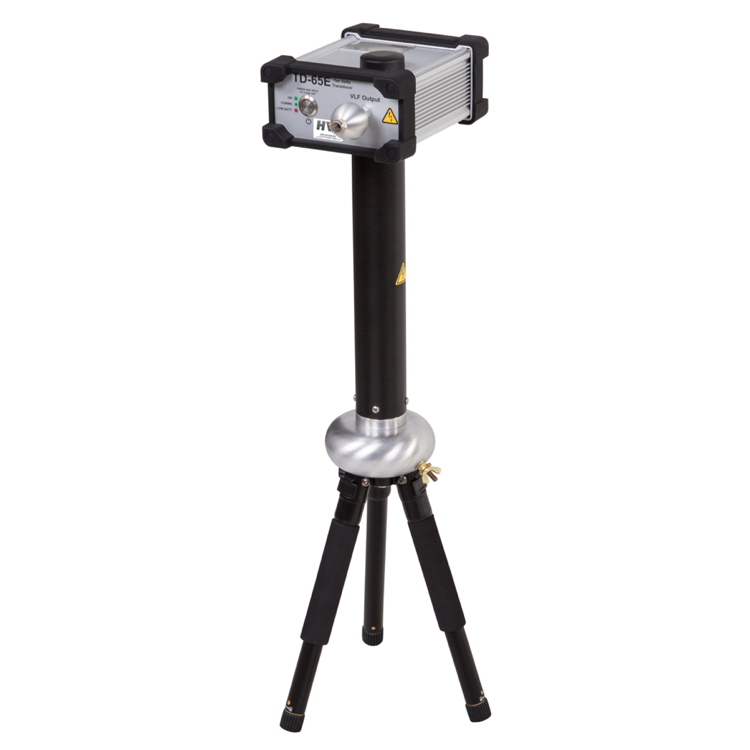 TD-65E. The HVI designed and produced TD measurement module for the VLF-34E & VLF-65E VLF models.
Partial Discharge Measurement and Location Accessories
The PDIX Series of Partial Discharge & Tan Delta measurement accessories to the HVI VLF products offers the most proven, comprehensive, and sophisticated technology available for off-line, elevated voltage diagnostic testing of cable and motor/generator insulation. Since 1999 HVI and PDIX have teamed up to deliver the top cable diagnostic testing products available. Models are available from 40 kVac – 200 kVac for 0.1 Hz. VLF and 50/60 Hz. power frequency testing.
Partial Discharge & Tan Delta Measurement accessories are also available from other vendors. Contact HVI sales for compatibility and pricing questions.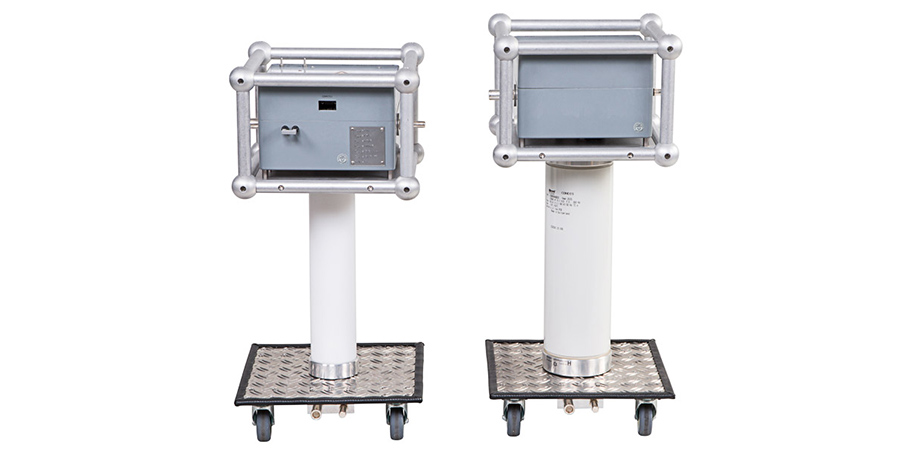 PDIX TD & PD accessories for the HVI VLF products. Daignostic systems available from other vendors as well.
VLF PD & VLF TD up to 200 kVac @ 0.1 Hz.
Below is a photo of a VLF 200 kVac mobile testing truck equipped with a motor generator, a 0-200 kVac @ 0.1 Hz. model VLF-200CMF, and 0-200 kVac Partial Discharge and Tan Delta diagnostic measurement Instruments. HVI has offered its 200 kV VLF model since 2004.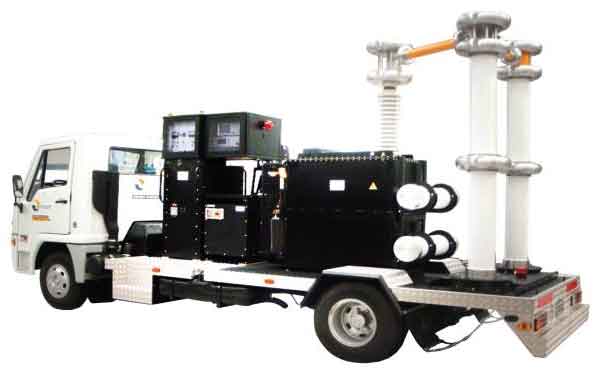 Model VLF-200CMF VLF AC Hipot with PD & TD options..